Ah, students. They're more often than not beaten down by mountain-high expectations, may it be academically or socially. Sometimes, the peer and parental pressure piles up, so much so that they feel like giving up. So what can you, their teacher, do to motivate them and set a spark to their dormant ambitions?
Let them know some wise words, of course! If you're confused about what to say, we at Teacherr have got you covered! The following quotations are sure to make your students ponder about their lives and inspire them to strive for success!
Monday Motivation?
1) "You cannot control what happens to you, but you can control your attitude toward what happens to you, and in that, you will be mastering change rather than allowing it to master you." — Brian Tracy
2) "We must accept finite disappointment but never lose infinite hope" — Martin Luther King
3) "We should not give up and we should not allow the problem to defeat us." — A. P. J. Abdul Kalam
4) "To succeed you must accept all challenges that come your way. You can't just accept the ones you like" — Mike Gafka
5) "Education is the passport to the future, for tomorrow belongs to those who prepare for it today" — Malcolm X 
Beating the Tuesday Blues
6) "Our greatest fear should not be of failure…but of succeeding at things in life that don't really matter." — Francis Chan
7) "If you don't design your own life plan, chances are you'll fall into someone else's plan. And guess what they have planned for you? Not much." — Jim Rohn
8)  "It always seems impossible until it's done." — Nelson Mandela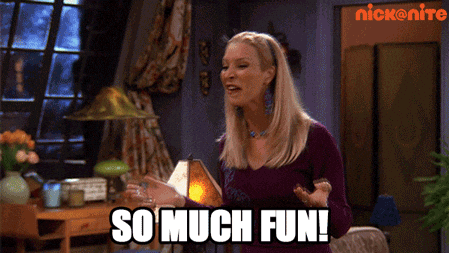 9) "If you can't explain it simply, you don't understand it well enough." — Albert Einstein
10) "Procrastination is the art of keeping up with yesterday." — Don Marquis
Wednesday Inspiration for Your Students!
11) "Work gives you meaning and purpose and life is empty without it." — Stephen Hawking
12) "Nobody can go back and start a new beginning, but anyone can start today and make a new ending." — Maria Robinson
13) "Work as hard as you can and then be happy in the knowledge you couldn't have done any more." — Unknown
14) "Be stronger than your excuses." — Anonymous
15) "Thinking should become your capital asset, no matter whatever ups and downs you come across in your life." — Dr. APJ Abdul Kalam
Trampling Thursday's Troubles
16) "There are no secrets to success. It is the result of preparation, hard work, and learning from failure." — Colin Powell
17) "The expert in anything was once a beginner." — Helen Hayes
18) "Whoso neglects learning in his youth, loses the past and is dead for the future." — Euripides
19) "What we learn with pleasure we never forget." — Alfred Mercier
20) "Our greatest glory is not in never failing, but in rising every time we fail." — Confucius
Friday? More like FriYAY!
21) "Develop a passion for learning. If you do, you will never cease to grow." — Anthony J. D'Ange
22) "Many of life's failures are people who did not realize how close they were to success when they gave up." — Thomas A. Edison
23) "There are no shortcuts to any place worth going." — Beverly Sills
24) "Don't limit yourself. Many people limit themselves to what they think they can do. You can go as far as your mind lets you. What you believe, you can achieve." — Mary Kay Ash
25) "Education is the most powerful weapon which you can use to change the world." — Nelson Mandela
Not the Same Old Saturday
26) "Teachers open the door, but you must enter by yourself." — Chinese Proverb
27) "Aim for success, not perfection. Never give up your right to be wrong, because then you will lose the ability to learn new things and move forward with your life. Remember that fear always lurks behind perfectionism." — Dr. David M. Burns
28) "We learn more by looking for the answer to a question and not finding it than we do from learning the answer itself." — Lloyd Alexander ✓
29) "Discovery consists of seeing what everybody has seen and thinking what nobody has thought." — Albert Szent-Gyorgyi
30) "Live as if you were to die tomorrow. Learn as if you were to live forever." — Mahatma Gandhi
Lazy Sunday? Not a chance.
31) "Failure is the opportunity to begin again more intelligently." — Henry Ford
32) "Knowing is not enough; we must apply. Wishing is not enough; we must do." — Johann Wolfgang Von Goethe
33) "We may encounter many defeats but we must not be defeated." — Maya Angelou
34) "Never be afraid to try something new. Remember amateurs built the ark, but professionals built the Titanic." — Unknown
35) "The Best way to predict your Future is to create it" — Abraham Lincoln 
Month long platitudes? Try lifelong lessons!
36) "All the world is a laboratory to the inquiring mind." — Martin H. Fischer
37) "The mind is not a vessel to be filled but a fire to be ignited" — Plutarch
38) "Learning without thought is a labor lost, thought without learning is perilous" — Confucius
39) "Success comes in cans, failure in can'ts." — Unknown
40) "Worry is the misuse of the imagination" — Mary Crowley
There you go! These beautiful quotations are sure to fuel your students and fill them to the brim with vigor! Additionally, these thoughts will normalize setbacks! So go on and try starting your class with these!
Looking for more ideas to spice up your classroom and bond with your students? Check out our article on the Games You Can Play With Your Students in the Classroom.